Skullding Hot
Normal price
Offer price
€4,95
Unit price
per
Sale
Unfortunately sold out!
Enrich your space with the Pastel Heart Fragrance Burner! This pastel green burner has a subtle heart-shaped cutout on the front, adding a touch of charm to your interior.
The glaze at the top of the burner has minor damage, but this does not affect the wax or scent experience. Will you give this beautiful scented burner a new second life?
Details Geurbrander pastel hart
Height: 9  cm
Width: 8 cm
Share
View all details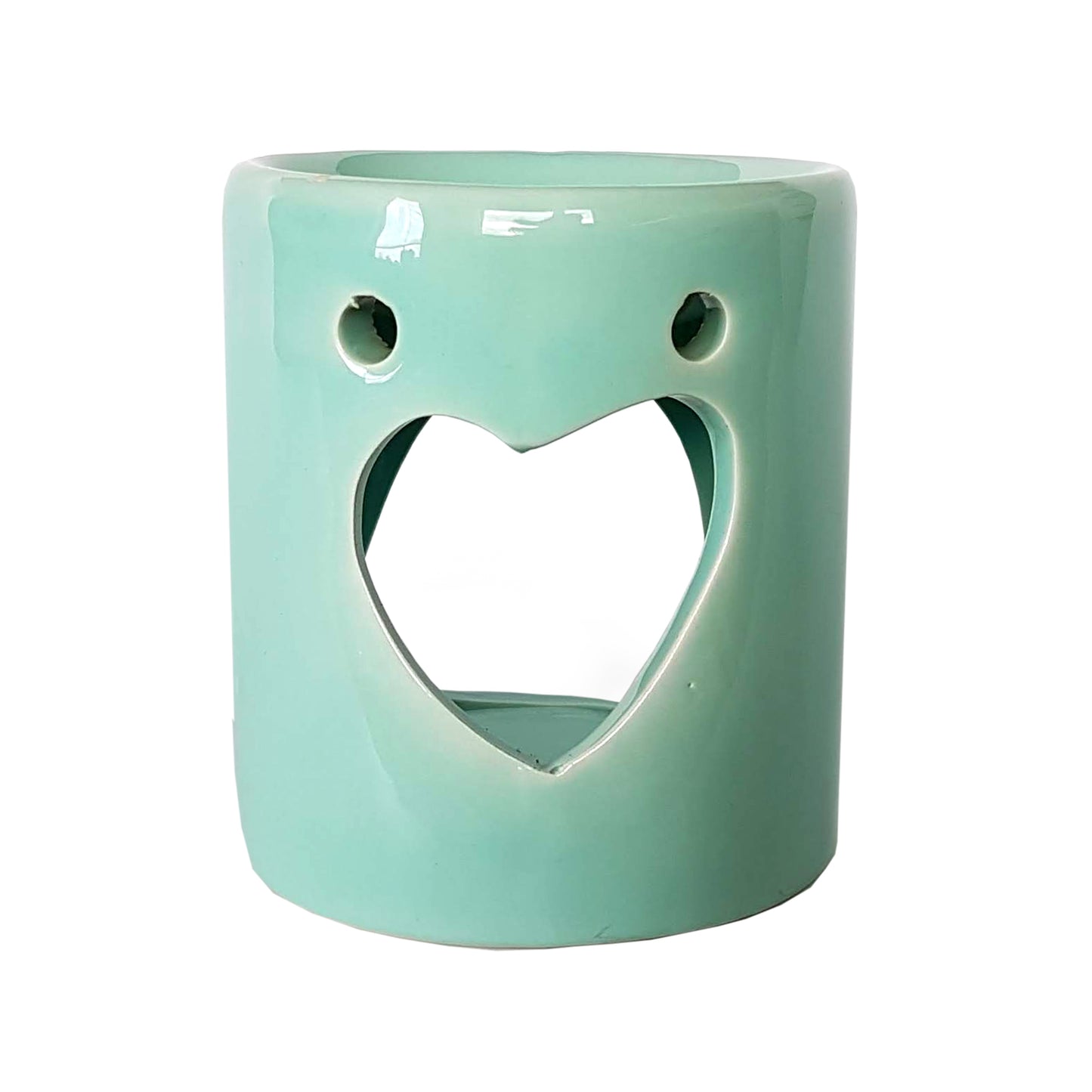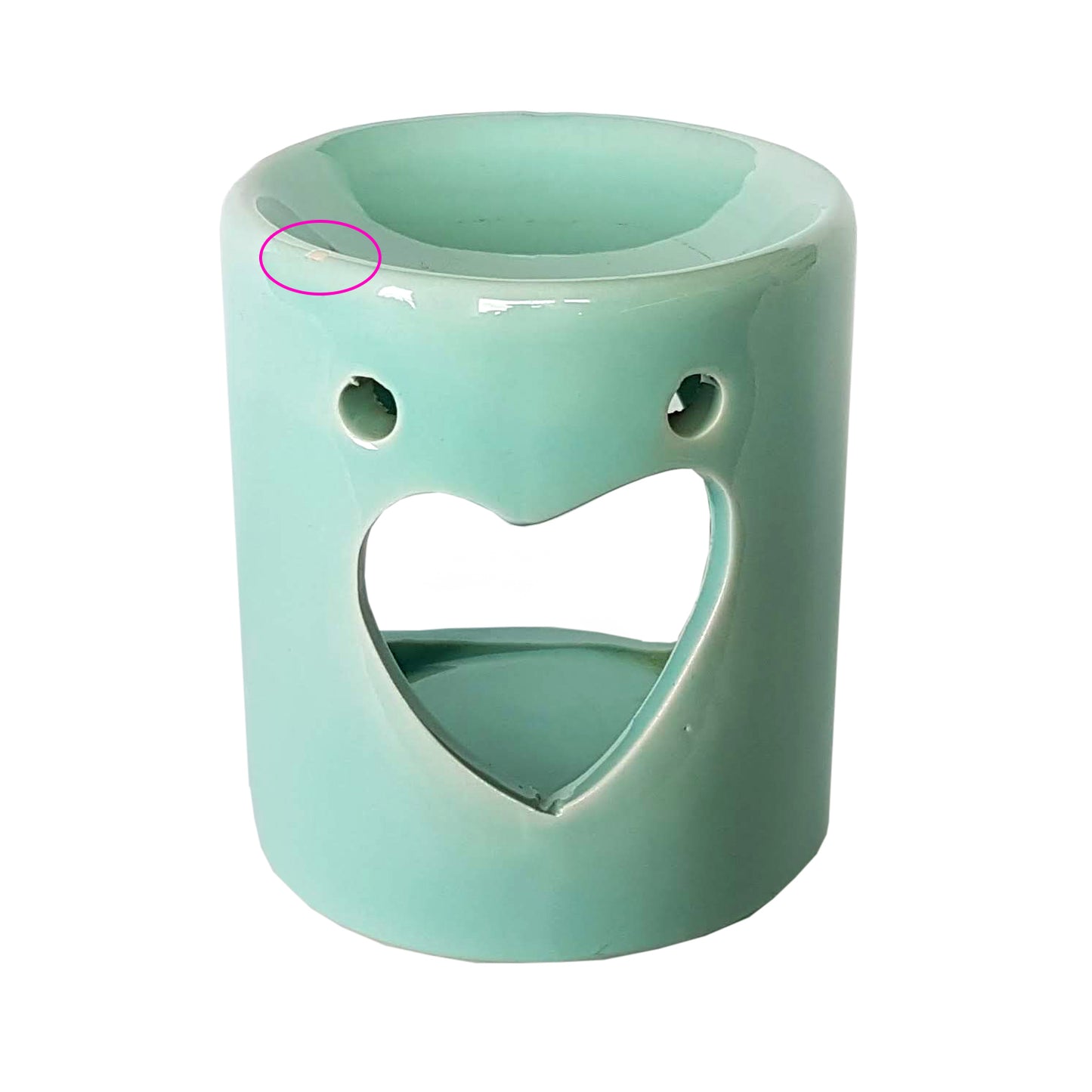 Extra info:
Discover the enchanting world of fragrance burners

A must-have accessory for every home! A fragrance burner, also known as a wax melt burner or aroma diffuser, is a beautiful and versatile device that helps you fill your home with wonderful aromas and a cozy atmosphere. It's a perfect way to diffuse your favorite scents without the hassle and mess of candles or incense.
How do you use a scent burner?

Using a scent burner is simple and gives a lot of pleasure. Place your favorite wax melt or aromatic oil in the appropriate bowl on top of the burner. Light a tea light and place it in the bottom compartment of the burner. Wait a few minutes while the wax melt heats, and in no time your home will be filled with the wonderful scent you crave.
General safety

Supervision: Always supervise the burner while it is in use. Blow out the tea light when you leave the room or go to sleep.
Placement: Place the fragrance burner on a flat, heat-resistant surface and ensure that there are no flammable materials nearby.
Keep out of reach of children and pets: Make sure the burner is out of the reach of children and pets to avoid any accidents.
Ventilation: Always use the scent burner in a well-ventilated area to optimize the spread of the scent and to prevent inhaling too many fumes.
Wax melt remains: Never pour excess wax or oil directly into the sink; wait until it has cooled completely and then carefully remove it. Use warm water and soap to clean the container.
Dispatch

Scented burners are shipped by parcel post.
Do you live around Groningen? Then pick up is also an option.