Skullding Hot
Normal price
Offer price
€14,95
Unit price
per
Sale
Unfortunately sold out!
Let your senses be warmed and enveloped by the rich fragrance sticks "Vanilla". Escape to a world of sweet temptation and experience the wonderful scent of rich vanilla filling the air. This scent evokes a feeling of comfort and pleasure, transporting you to a place of sweet memories and heart-warming moments.

These Vanilla fragrance sticks are perfect for creating a warm and inviting atmosphere. Use them to wrap your living room in the comforting aromas of vanilla, transform your bedroom into an oasis of tranquility, or even give smaller spaces such as the hallway or toilet a touch of sweetness.

About Vanilla fragrance sticks
Height:  24 cm (including sticks) 
Bottle size: 5.8 cm x 5.8 cm x 7,5 cm
Contents: 100ml
You will receive a reed diffuser bottle + 5 black rattan sticks
Share
View all details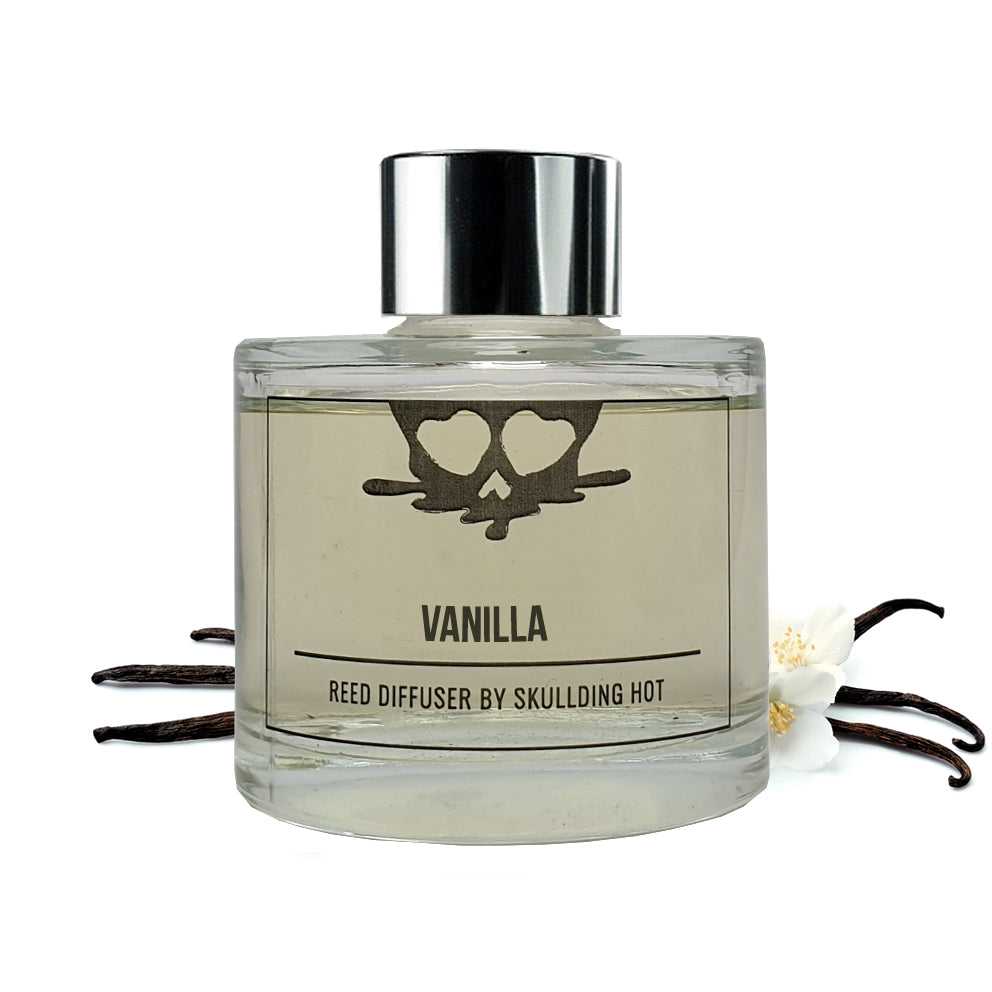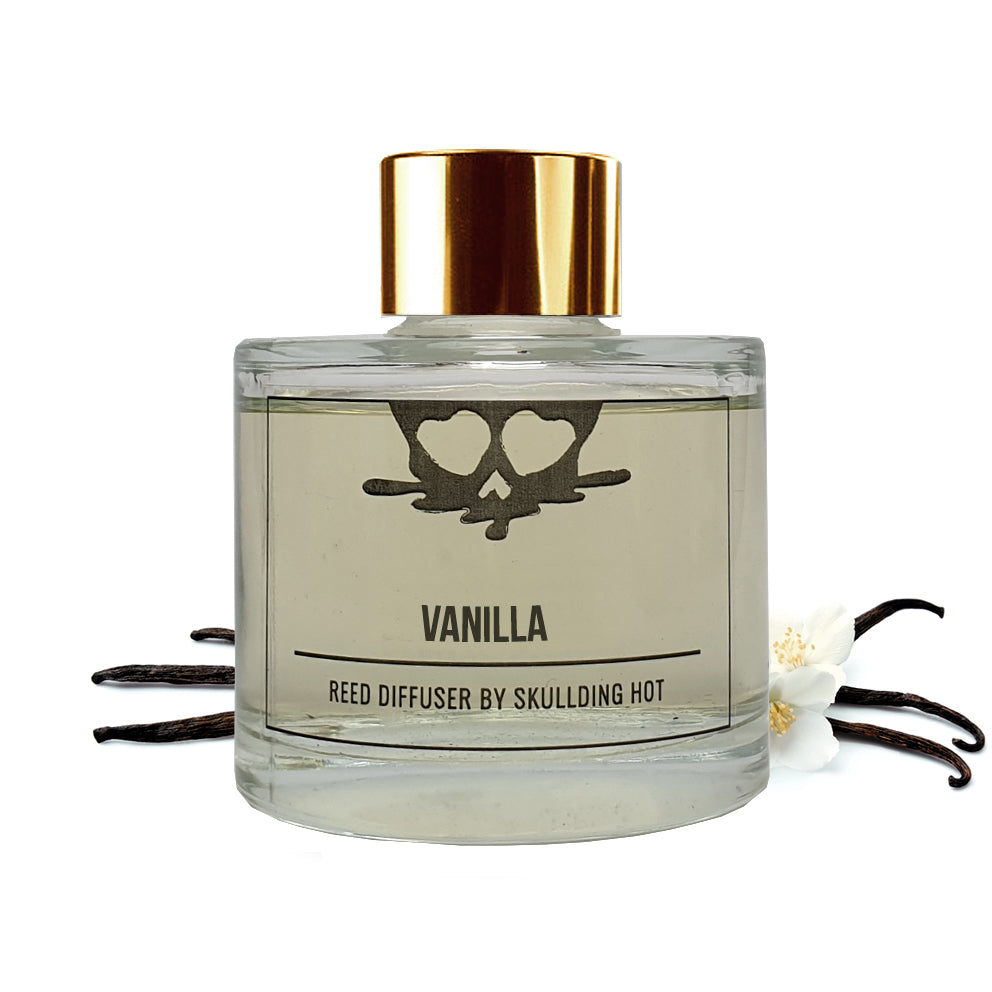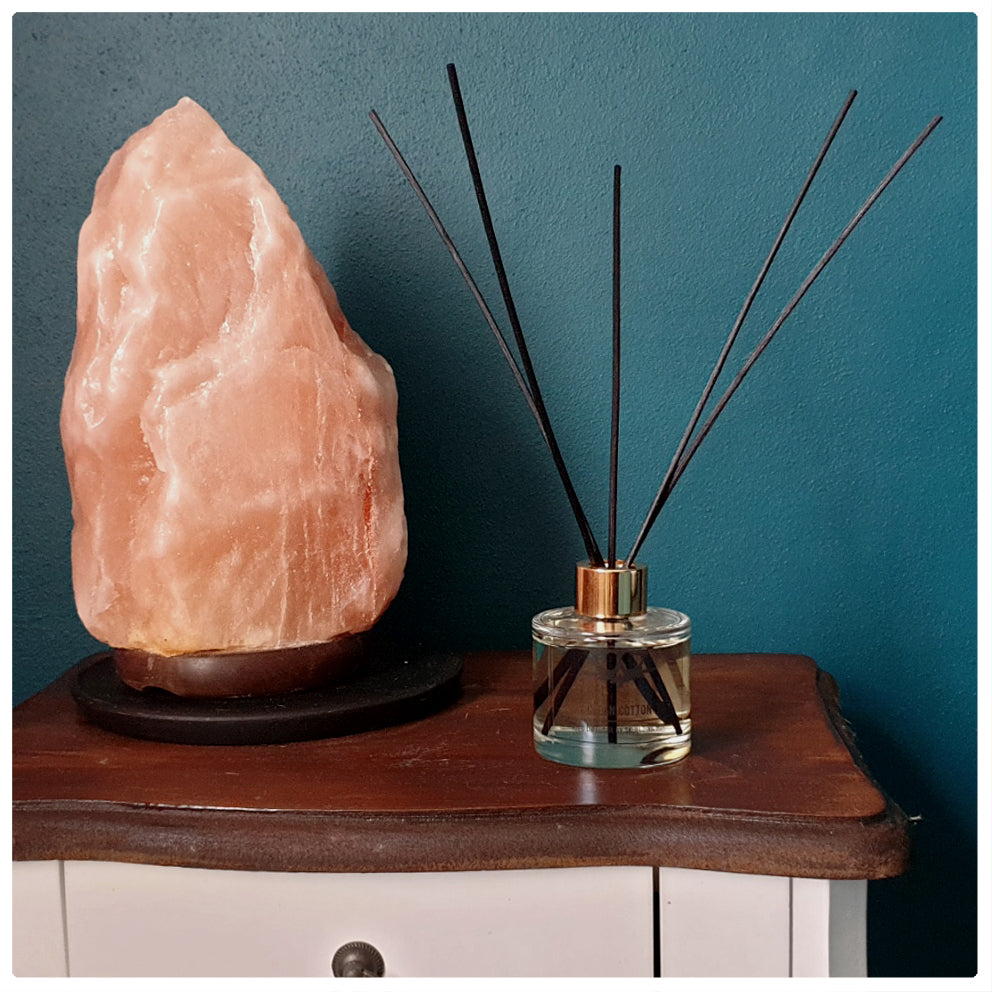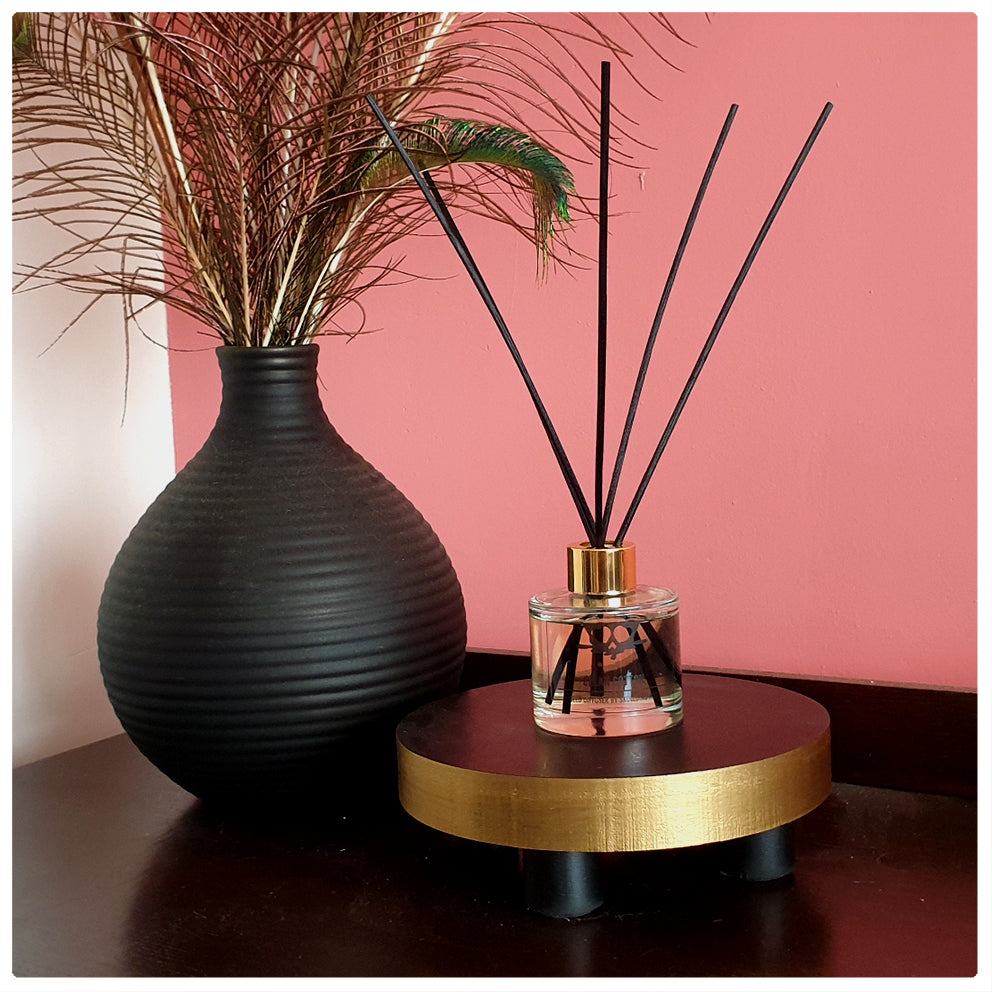 Extra info:
Discover the enchanting world of fragrance sticks

The subtlest and longest-lasting way to continuously wrap a room in wonderful aromas, or even your favorite perfume, is with fragrance sticks! Fragrance sticks are true masterpieces of subtle fragrance diffusion. Skullding Hot fragrance sticks are designed to slowly and steadily release their wonderful scent into every corner of your home. Ideal for the toilet, for example! They last extra long (especially compared to regular fragrance sticks), are alcohol-free and made from plant-based ingredients.

Choose ecological fragrance sticks
Skullding Hot fragrance sticks last extra long because they do not contain alcohol. This means that the base evaporates less quickly and this ecological choice makes the scent more pronounced. A win-win situation!
How do you use fragrance sticks?

Using fragrance sticks is simple and effortless. Unscrew the cap, remove the foam cap and screw the gold silver cap of your choice back on. Place the sticks in the decorative bottle with the fragrant liquid and let the magic begin. The sticks absorb the scent and gradually spread it into the air.

Tip: Turn the sticks over once a week to freshen the scent and prevent them from becoming too clogged with oils and dust. Turn them once a day if you want a more powerful scent. Be careful not to spill any oil when you turn them over.
General tips for fragrance sticks

Placement: Choose a strategic location for your fragrance sticks, such as near a doorway or window, so that the scent can easily spread throughout the room. Fragrance sticks are also ideal for the toilet!
Intensity: For a more subtle scent, use fewer sticks. If you want to make the scent stronger, add more sticks.
Lifespan: Give your fragrance sticks a long life by turning them occasionally and replenishing the liquid when necessary.
Breathtaking ambiance: Combine fragrance sticks with candlelight or wax melts to create an enchanting ambiance that will awaken your senses.

Whether you want to relax, brighten your mood or offer a warm welcome to guests, fragrance sticks are the perfect choice for an atmospheric fragrance experience.
Dispatch

The Skullding Hot fragrance sticks are sent by parcel post.
Do you live around Groningen? Then pick up is also an option.