skulldinghot
Normal price
Offer price
€4,95
Unit price
per
Sale
Unfortunately sold out!
Expand your interior decoration with a charming one Halloween ghost candle! This extremely cute candle is almost too beautiful to burn and therefore functions as a perfect decorative piece. The candle is free of fragrance and dyes and made from ecological rapeseed wax. While it's ideal for Halloween, it's actually perfect all year round!
Are you planning to light up the ghost? Then place a container or bowl under the candle and enjoy approximately 5 hours of burning pleasure. Add a touch of playful enchantment to your space with this candle!
Details halloween ghost candle
Format: 5,5 x 7,5 x 7,5cm (LxBxH)
Weight: ± 105 gram
Burning hour: ±5 hours 
Share
View all details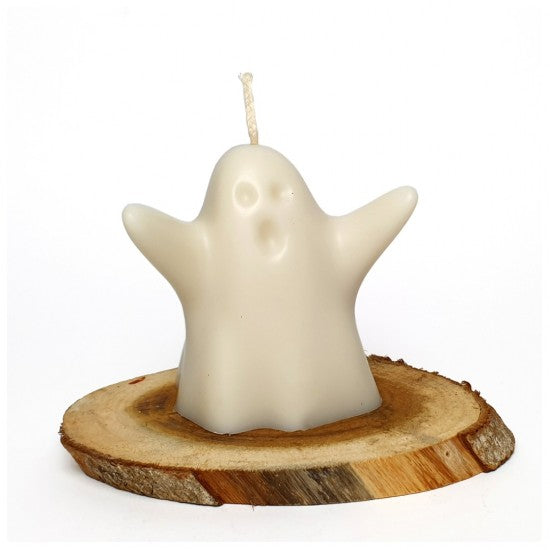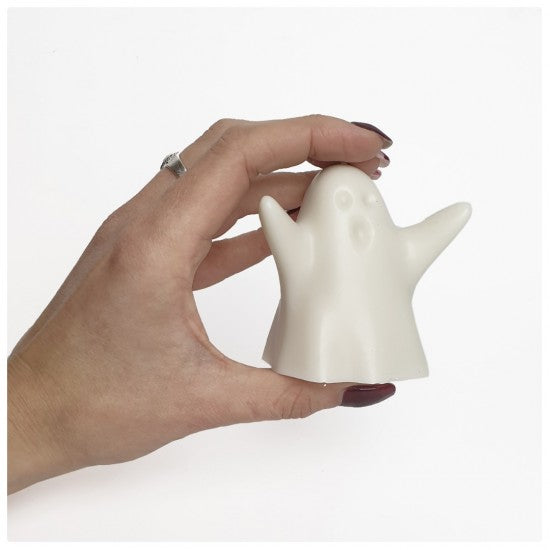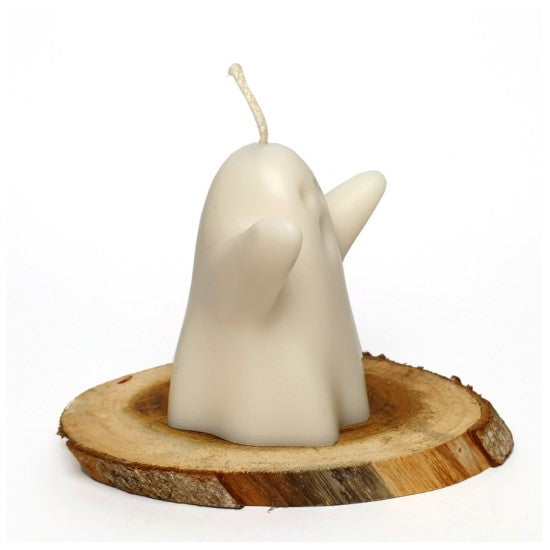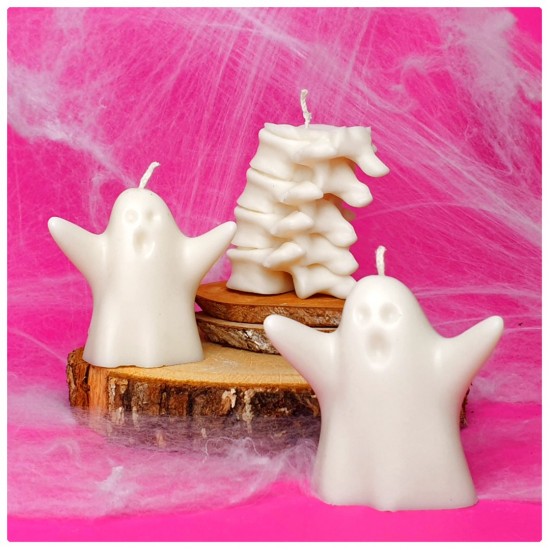 Extra info:
About scented candles from Skullding Hot

Scented candles from Skullding Hot are true gems among candles, infused with wonderful aromas to pamper your senses and envelop your home in a warm and inviting atmosphere. The scented candles are made from a mix with ecological rapeseed wax and coconut wax, a sustainable and vegetable wax that is completely biodegradable. Because the scented candles do not contain paraffin, it is not harmful to humans and animals. We even receive compliments from people with allergies, asthma or COPD. Isn't that hot?

With scented candles you can effortlessly create a magical and soothing atmosphere for every moment. The Skullding Hot scented candles are handmade and all have their own unique twist.
General safety scented candles

Place the candle on a stable, heat-resistant surface and light the wick. Let the magic unfold as the candle burns and gradually releases its wonderful scent. Relax and enjoy the calming ambiance that spreads through your home.

Supervision: Always keep an eye on scented candles when they are burning. Blow out the candles before leaving the room or going to sleep.

Fire place: Place the candles in a place where they are stable and away from flammable materials such as curtains or paper.

Keep out of reach of children and pets: Make sure scented candles are kept out of the reach of children and pets to avoid any accidents.

Burn time: Let scented candles burn for a minimum of 1 hour and a maximum of 4 hours. Extinguish the candle when there is about 1cm of wax left to prevent the glass from cracking.

Burning in an open space: Make sure the candles are burning in a well-ventilated area to minimize smoke build-up.

Follow these simple safety rules and leave your worries behind as you immerse yourself in the enchanting world of scented candles!

Dispatch

Wax melts are sent by parcel post.

Do you live around Groningen? Then pick up is also an option.
Feature a compelling customer review about your product or brand.